Last week I had the privilege of consulting with Joy of The Liberated Kitchen. I contacted her to find out if there are areas of my life that I needed to pay more attention to in regards to gluten. Having gone GF over 2 years ago now, I have realized I haven't been as concerned as I should be in regards to cross contamination. I had an incident recently where I had a super weird reaction to some chocolate I ate, a new variety I had never tried before and it freaked me out. Thankfully, I had no issues the following day, so it likely wasn't a gluten problem, but nevertheless it made me realize I wasn't sure where there may be hidden gluten in my life. What I learned from consulting with Joy was that I need to be far more on top of this issue in my life.
Take the above picture for example. A simple shared plate of food at a restaurant that contained gluten. I personally didn't eat the bread, but the person I shared it with did and used a knife dipped in the same containers as I did to spread on the bread. Not something that I even concerned myself about at the time. Now, I realize that was dumb.
Just to back track for a second, I never got tested for my gluten intolerance back in 2010. In retrospect, I kind of wish I had even though getting tested can be very complicated. The reason I wish I had is that I believe I would have likely taken the issue of cross contamination more seriously for one thing. Two, I'd have pushed harder to get all 4 of my kids tested. I am simply unwilling to go back to eating gluten to get tested, which is what Joy did and she would never recommend that to anyone. So, I am broaching this subject to make awareness for those of you who are either already gluten free and just somewhat lax about it, or for those of you who are considering it. Please, realize that if your food touches gluten it could be an issue. If you consume even as much as 1 gram of gluten it could have a serious effect on the villi in your small intestine. This is the primary issue in those who need to get gluten out of their lives.
Here is a brief video of me discussing my current thoughts on gluten cross contamination;
Consider Order the Cyrex Array #4 Panel (www.cyrexlabs.com) – (gluten cross contamination lab panel) trace amounts of gluten even as little as 0.03 percent can cause a reaction for a sensitive individual. Avoidance must be 100%. The reason for this panel is that there are many foods cross-reactive with gluten – it is the tendency to react to substances either genetically or structurally similar to gluten or that our immune system has merely learned to associate with gluten. Once multiple food sensitivities set in they can cause a very vicious cycle that only worsens with time and become very difficult to correct.
Further Reading & Resources:
Gluten Cross Contamination of Grains & Seeds
The Essentials of Sharing a Kitchen with Gluten
Glutening My Kid, The Dangers of a Mixed Household
Gluten Sensitivity & Celiac Disease with Dr. O'Bryan
Primal Body – Primal Mind. Nora Gedgaudas
Primal Cuisine: Cooking for the Paleo Diet. Pauli Halstead – You can read my review of this cookbook as well as listen to a podcast with Pauli and myself, where she discusses the Cyrex Array #4 Panel and her own healing journey!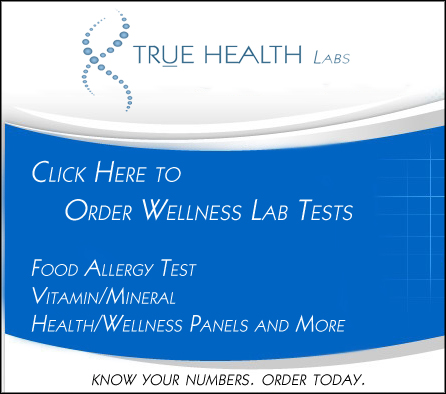 Affiliate links are used where appropriate, which allow me to earn a small commission on your sale. This does not affect your price at all and is a cost of doing business for the affiliate companies. The monies earned from those commissions are like a tip at a restaurant and help support the maintenance of the website and free content. Shop on Amazon?  There's a handy Amazon.com search box over in the right-hand side bar you can click through to shop on Amazon. You'll get the very same prices, plus a portion of what you spend will support this site. Thank you!
Lydia Joy Shatney is a certified Nutritional Therapist Practitioner through the Nutritional Therapy Association. Additionally, she is the chapter leader for the Weston A. Price Foundation in Delaware County, Pa. (Find the group here on Facebook). Lydia is also a member of the Nourished Living Network. Lydia founded Divine Health From The Inside Out in March of 2010. You can find Lydia on Facebook, Twitter & Pinterest. Sign up for the Divine Health From The Inside Out newsletter! Pick up a copy of Lydia's eBook; 'Divine Dinners: Gluten-Free, Nourishing, Family-Friendly Meals'.
Lydia offers specialized step by step counseling to transform your health. Personalized consultations to suit your specific needs are offered via phone or in person. Lydia offers a variety of packages offered to suit your individual needs. Lydia also offers 3 online course: Heal Your Gut, Get Healthy To Lose Weight and A Calm Mind. Contact Lydia today to get started as well as to learn more about what she has to offer you!
Subscribe to Divine Health
From The Inside Out
Join our weekly newsletter and get
our 52 Healthy Habits to Take Care
of Your Body FREE!